Residential Mobile Storage
A NH Self Storage Mobile storage unit delivered to your home is the perfect way to declutter
your basement, garage or attic, and will help remove excess stress from any move or renovation project. All while giving you the added peace of mind of knowing your personal belongings are footsteps away.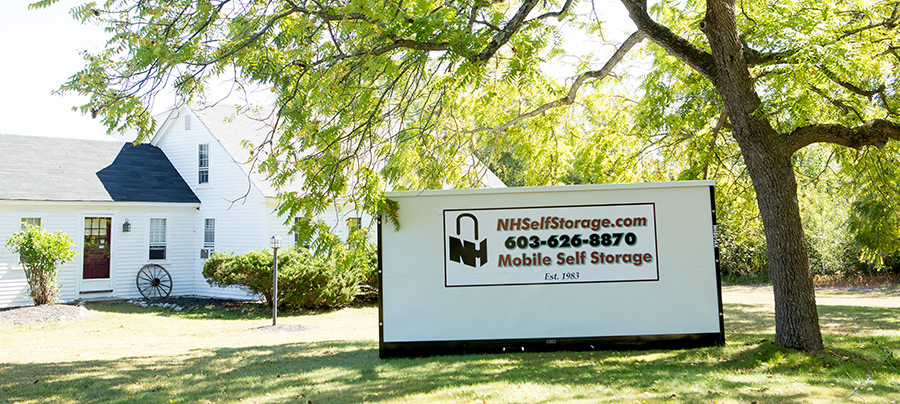 Possible Residential Uses:
Moving – We can deliver a unit to your home, and you fill it at your own pace. Once filled, we move it to your new home.
Staging a home for sale – If you want to set your house up for showings or open houses, and need to remove some excess cutter.
Home Improvement Projects / Disaster Repair – If you need to empty rooms in order to renovate or make repairs, and you don't have the space.
Seasonal Storage – Pool supplies, patio furniture, camping equipment etc.
Store at your Home or our Facility