Today, the idea of Self-Storage is a very common one.
It seems new facilities are showing up around every corner, and their necessity, popularity and convenience are more evident than ever before. This was not always the case. Back in 1983, Richard Letendre acted on an idea that would jump start an industry in the state of New Hampshire, when he constructed one of the very first modern Self-Storage facilities the state had ever seen in Gilford, New Hampshire. Prior to this, storage consisted mainly in open warehouses and small buildings containing a few garage type spaces. For the first time, tenants would have a secure drive up storage locker they could access when they needed, with an on-site manager ready to assist them.
In 1985 Richard purchased Meredith Self-Storage, and around the same time also built Manchester Self-Storage. The 'NH Self-Storage' family business was growing. Richard's daughter Cindy Roberts and son Russell Letendre soon became the leading forces behind the next generation of Self-Storage. In 1998 Cindy and Russell built Hooksett Self-Storage, which took things to the next level. This facility consisted of a climate control building, which gave tenants the added benefit of knowing their belongings were in a stable temperature at all times. They expanded Hooksett even further to include a record retention building. This aspect later exploded into its own business altogether, and Northeast Record Retention and Document Destruction was born.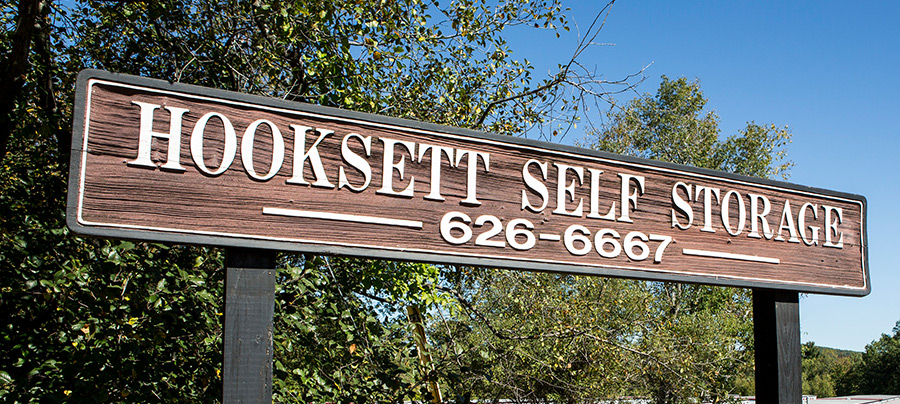 NERR now operates out of its own state of the art facility, just up the road from Hooksett Self-Storage. In 1999 Cindy and Russell kept things moving forward with the purchase of the Wolfeboro Storage Center in beautiful Wolfeboro NH, and in 2007 with the purchase of Shawmut Self-Storage in Franklin NH. In early 2017 the Gilford facility was expanded with a new climate controlled building of its own which offers standard size units down the middle of the building, along with oversized outer units perfect for storing boats, motor homes, cars and equipment. Aptly named, "Big Boy Toy Storage", this option allows storage of larger toys, without the typical headache and expense of winterization. Hooksett will also soon offer 'Mobile Storage' units. These units can be delivered to the destination of your choice, making the storage possibilities even greater.
Innovative pioneers with over 30 years of experience in the industry. All six of the NH Self-Storage facilities continue to operate at high efficiency, and offer competitive and secure solutions for all of New Hampshire's Self-Storage needs.
"We are very proud of the culture we have created here at NH Self Storage. Serving the people of New Hampshire is our daily focus, and I believe we have a strong group of people that are willing to go the extra mile to ensure a positive experience for every customer we serve."